News / Blog
---
Bundle of Laughs
4th October 2016

There is nothing better for your mental well being than throwing your head back and belly laughing until your stomach hurts, your eyes are full of tears and your cheeks hurt. Well it may come as a surprise but babies are no different to us adults. Just as you find things from mildly funny to damn right hysterical, so will your baby.
So how do we turn those giggle muscles on and boost baby belly laughs? Babies develop their side splitting sense of humour in a clear process so essentially they find different things funny at different stages in their development.
We have all been there looking into the eyes of a new born and gasping in amazement as a smile as wide as the Cheshire Cat appears on their perfect tiny faces.
"Look honey, she is smiling at us!"
"No darling it's wind"... Cue huge disappointment.
Knowing the stages can really help you tune into your little Bundle of Laughs.
From 0 – 6 months comes the first amazing humour step – the first giggle, usually around 3 months where they are not laughing at anything in particular, but if you laugh with them it becomes contagious as they delight at your reaction. Babies find really random things funny but very quickly things on the laughter train soon speed up.
From 6 months a baby is not only learning about his own sense of humour and deciding what he finds funny but he is also connecting with your sense of humour. Like your very own Simon Cowell he will watch as you perform from blowing bubbles, to squeals, to raspberry blowing to loud pops, to deep voices, to squeaking your nose. How does he reward your efforts when you finally get the "that's a yes from me?", with the loudest outburst of continual giggle fits much to everyone's amusement.

From 6 – 12 months your baby is starting to understand the world around him and that he also has the most talented amusing parents on the planet. Babies start to find physical fun hilarious, so throw yourself around, roll on the floor, jump around and bounce will have him giggling and smiling like a trooper. He will be delighted by the unexpected so when daddy pounces from around a corner and your pelvic floor almost gives up the ghost, your baby will be chuckling and snorting at his daddy's incredible talents.
From 1 – 2 years a toddler now has a better understanding of props and the part they play in having a laugh. Putting socks on your ear or his trousers on your head will have him mimicking along with you, answering his shoe as a phone or his cup as a hat will guarantee a hearty bout of giggles.
From 2 – 3 years it's the exciting Comedy stand up show and you are the audience on permanent laugh and clap mode. Children are really finding their comedy genre and can make up words, jokes and really beginning to understanding their own take on humour and how to make their friends and you laugh. Potty humour is at the forefront of all funny topics and 'poo, pee and wee' will be up there with the one liners. After the punchline remember to laugh – always, it's part of the parenting rule book, no matter how unfunny you may find it. Just laugh along yourself and marvel at how you developed this comic wonder over the past 3 years.
Just keep the Mother-in-Law jokes to yourself just for now!
Happy October laughing everyone,
Kind regards and miles of smiles,
Sue xx
(Managing Director of Evolution Childcare)
---
Confidence Boosters
20th September 2016
Confidence and self-esteem is something we as adults can particularly relate to and something that all of us want our children to have. We want our children to grow up happy and emotionally strong, knowing that who they are and what they stand for is enough and all that matters to them. We want them confident and comfortable in their own skin and want them to celebrate and be proud of their achievements. We want them to know their strengths and their weaknesses and to embrace the fact that they are wonderful and unique and utterly individual.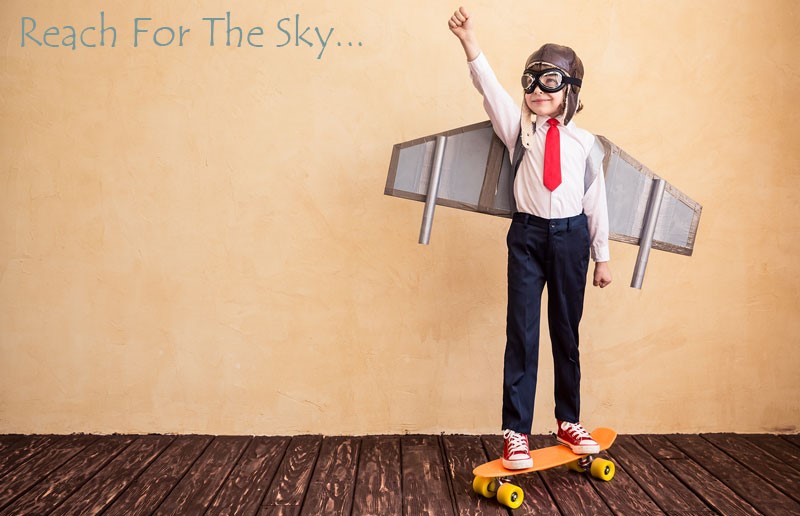 Nursery is the most amazing, early environment to nurture, develop and build a child's healthy self-esteem. Starting young is key to underpinning and developing confidence. Why? Because once a child experiences life outside himself and his emotionally protected home, he is instantly subjected to life experiences, demands and opinions, both good and bad. Nursery controls the environment and we control the experiences with trained staff who ensure rules, boundaries and positive measures that promote kindness, empathy, emotions and feelings are central to the day, so that each child can grow in a positive and emotionally balanced harmonious manner.
A confident child with a healthy self-esteem will:
Find it easy to handle conflict
Deal objectively with problems
Will be optimistic and happy
Will think about himself and his actions in a balanced way
Wont beat himself up about mistakes
Will be independent
Will assume responsibility
Will take great pride in achievements and abilities
Will willingly accept challenge and change.
Investing time in your child's emotional development will help prepare them for the outside world. A child will without doubt meet a 'best friend' who will turn to them out of the blue and say 'you are not my friend anymore'. This can be crushing for some children will low self-esteem and their confidence can take a real knock, so how can you help at home?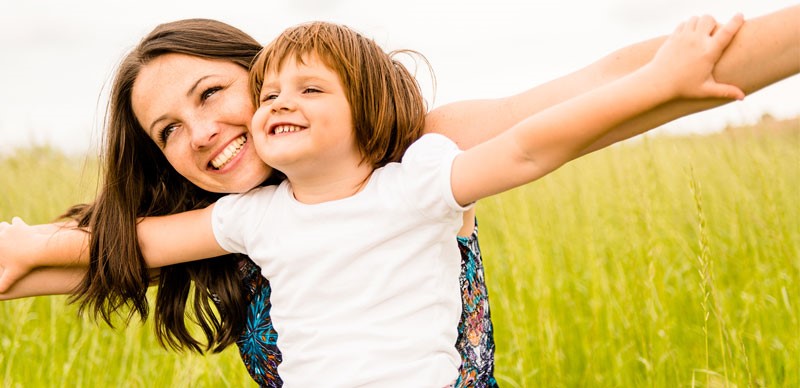 There are so many simple ways to do this every day, for instance:
Show them and tell them all the time that you love them, then say it again, over and over.
When a child can see you love them no matter what and unconditionally adore them, he will feel safe and secure. Cuddle them, read to them, listen to them, sing together, anything you can do to spend quality time wherever possible, even if it's just at bed time for a few minutes after a busy day at work. A few minutes is all it takes, if that's all you have to make a child feel special and loved.
Let them do things for themselves.
Young children yearn to be independent, to show you how clever they are, even though they may spill the milk, drop the food and take eternity to put toys away, letting them have a go empowers children as they see they don't need Mummy or Daddy's help as they are clever and independent and making you proud.
Give them praise.
Descriptive praise is different to recognition. Descriptive praise, tells the child exactly what you are happy about. For instance, 'well done for putting your shoes on both feet' and 'well done for brushing your teeth' is exacting praise, whereas 'what a lovely picture' isn't.
When they say they can't, show them they can.
Young children often say they can't when they are frightened of doing a task wrong, or can't remember if they have done it before. Encouragement and perhaps a little help along with understanding to a child that you know it's a big task but you believe in them to have a go and try will work wonders. If he tries regardless of success celebrate the effort involved.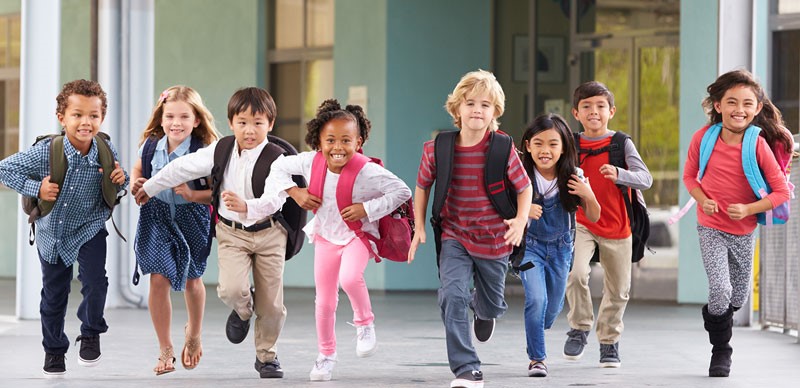 Many of you will have waved your children off to 'Big' School this week and I am sure your little charges took it all in their stride. Confidence and self-esteem are two of the greatest gifts a parent can give a child as they last a lifetime and prepare them wholeheartedly with the skills to cope in the big world.
"A child's bucket of self-esteem needs to be filled so high that the rest of the world can't poke enough holes in it to drain it dry" - Alvin Price.
Take care everyone and have a wonderful September.
Regards,
Sue xx
(Managing Director of Evolution Childcare)
---
Summer Fun at the Fair
27th August 2016
This Summer has been a giggle from start to finish with a Toddler in our midst. Grandparenting has shone a whole different light on Parenting. Well it has in our house and out has gone the rule book and in its place is rule breaking and chaos with a whole host of laughter thrown in.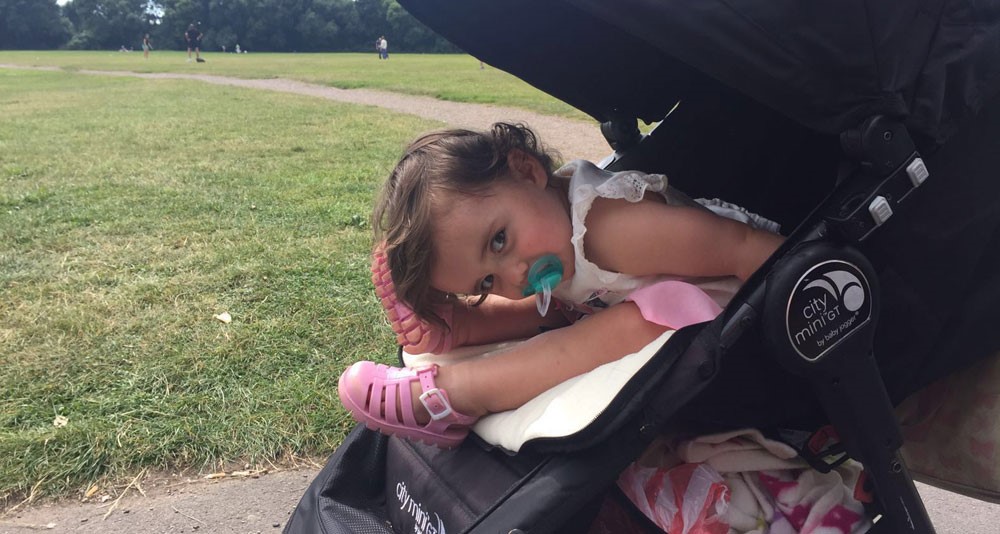 Frankie is, as most toddlers are, an adorable, mischievous, headstrong, determined, sugar-loving, ego-centric dare devil, who is very clear on what she likes and even clearer on what she doesn't like:
Frankie LOVES Sofia the First.
'Dandad' Rob and MamMar Sue, DON'T like Sofia the First having sat through the same episode 32 times in one day.
Frankie LOVES suntan lotion.
Rob and Sue are happy that Frankie loves suntan lotion but would rather she wears it rather than paints the patio, furniture, BBQ , Robs feet and the dogs with it.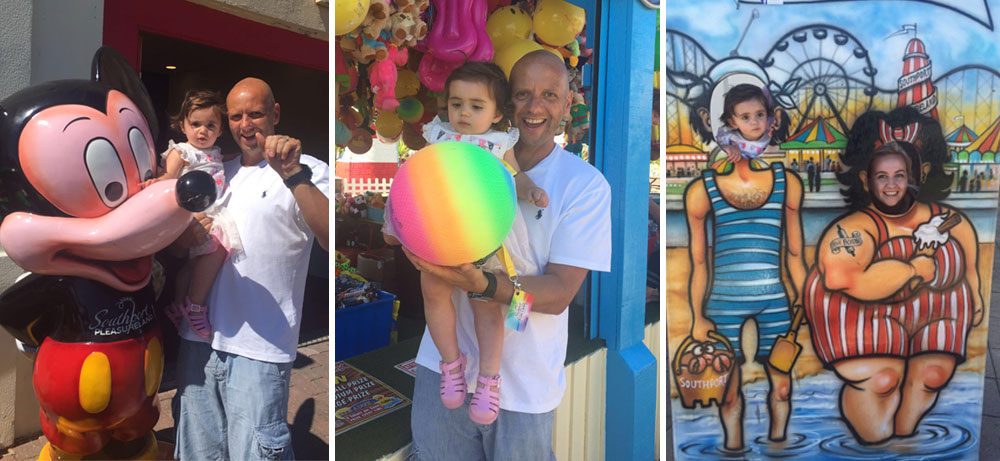 Frankie LOVES the fair.
Rob and Sue would like to apologise again for that 'one ride too many' and 'candy floss discovery' that caused the meltdown of Frankie whilst being separated from the bumper bubble machine cars. Rob and Sue would also like to reassure all onlookers that we were not kidnapping our little Sugar Addict and the over the shoulder manoeuvre was indeed the fastest way to exit the situation.
Frankie LOVES candy floss.
Rob and Sue do NOT like candy floss which was shared with the rear car mats along with the entire contents of Frankie's stomach at around 70 mph in the outside lane of the motorway.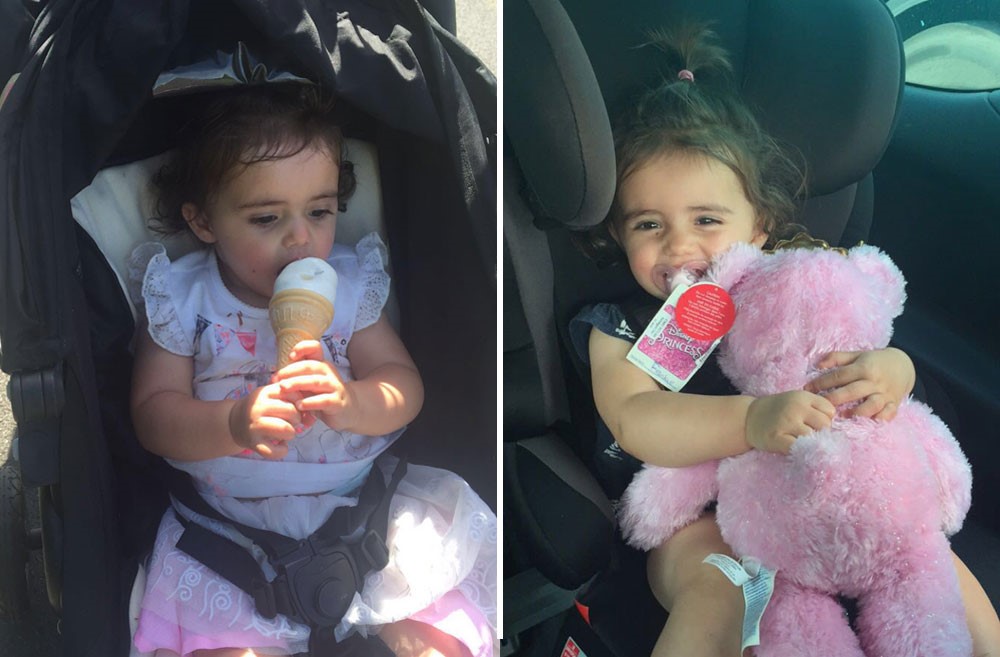 Frankie LOVES her unicorn backpack.
Rob and Sue do NOT like the unicorn backpack which Frankie insists on wearing whilst holding onto the straps with both hands. Holding onto the straps when wobbly toddling leads to no hands and face planting the pavement.
Frankie LOVES swings.
Rob and Sue also LOVE swings which is a really good job as once Frankie is in one, there is very little chance of her coming out for a good few hours, which is ample time to open the cans of G&T and time to start the picnic.
I hope you all had a fantastic Summer and as it draws to a close and we welcome Autumn in, there will be darker nights, leaves falling, conkers dropping and a whole host of new likes and dislikes to discover.
Have fun everyone,
Sue xx
(Managing Director of Evolution Childcare)
---
Big Girls do Cry
27th July 2016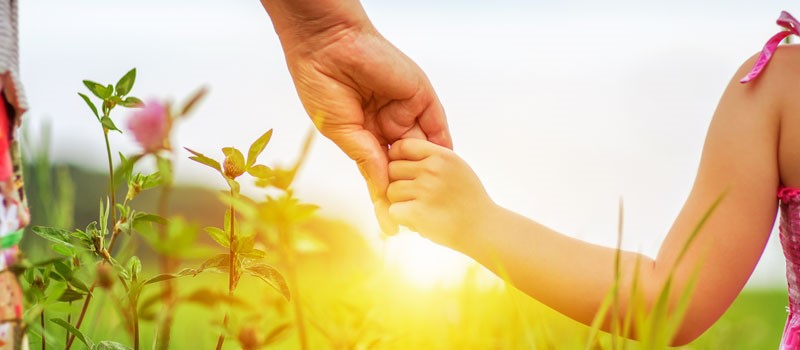 As a grown up mum of 4 (including husband) and a feisty Leo mum at that to a growing and extending Family, I have always considered myself strong.
I've pulled up the big girls pants, I've upped my game and I've worked my butt off to be independent and a positive role model to my children. I've worked long hours, I've taken challenges, I've taken risks and I've survived, all whilst wearing 5 inch heels, red lipstick and a smile.
This month something happened, something I hadn't expected, well actually a catalogue of something's happened that literally shook my world to the limits.
So what did this strong, independent woman do?
I burst into tears, I cried and I sobbed and I literally ran into the arms of my mother just as I had when I was 4 years old and fallen from my bike!
It was the ultimate primitive response as if I had strayed too far from her, was lost, could perish and I needed to be found. I needed my mum to tell me it was going to be alright, to comfort me and smother me in reassurance.
Of course she did exactly that and fast forward a month and as predicted the somethings became nothings just as before and I got back up, brushed myself off and emerged a little bruised, a little hurt but a whole lot wiser and a tiny bit sassier from the experience.
It made me think about Parenting. It made me think about crying. It made me think about how we as parents and carers respond to babies cries.
Did my mum bring me up with the Early Years knowledge I have? No of course not. Was she a parenting expert? No! Was she fully aware of the Attachment Theory and that psychologist John Bowlby postulated that a warm, intimate relationship between caregiver and infant is necessary for optimal health as well as for basic survival.
No, my mum knew the basics along with her friends and together they parented their own children and each other's. I think they did an amazing job simply by doing what came naturally to them.

Looking at the Theory - babies are born without the ability to self-regulate emotions. That is, they find the world to be confusing and disorganized, but do not have the coping abilities required to soothe themselves. Thus, during times of distress, they seek out their caregivers because the physical closeness of the caregiver helps to soothe the infant and to re-establish equilibrium.
When the caregiver is consistently responsive and sensitive, the child gradually learns and believes that she is worthy of love, and that other people can be trusted to provide it. She learns that the caregiver is a secure base from which she can explore the world, and if she encounters adversity she can return to her base for support and comfort. This trust in the caregiver results in what is known as a secure individual.
As my story demonstrates, attachment theory lasts a lifetime and whenever you need it, and whatever the age, man, woman, child or baby. A strong bond between carer and child is the greatest gift that should be nurtured always as it lasts a lifetime, providing the eternal strength you can always rely on through adulthood.
Life is a catalogue of highs and lows and with the love of a family pretty much anything is possible.
Have a great Summer everyone!
Love
Sue xx 
(Managing Director of Evolution Childcare)
---
A Visit From A Fire Engine!
22nd April 2016
It may be raining but we have had the best afternoon...
We had a visit from a fire engine!!! The children absolutey loved it! They got to go and explore the inside of the fire engine and even got to try some real firemen hats on.
We had a competition on who could squirt the the water from the hose the furthest and we also learnt about how important fire safety is as well.
We would like to thank all of the firemen who came and visit us!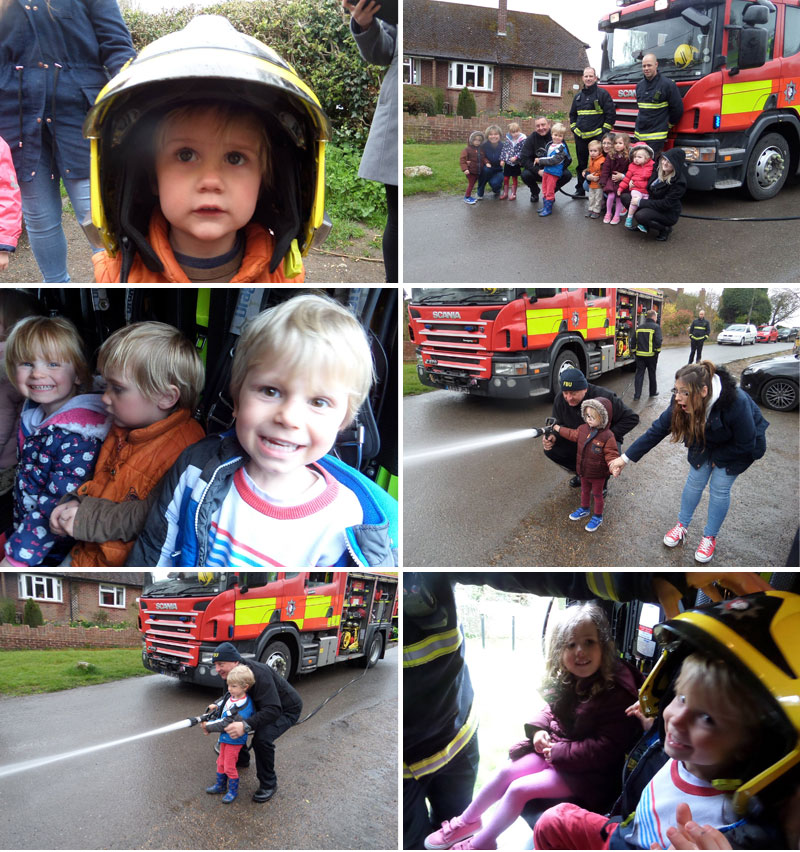 ---
Christmas Arts & Crafts
10th November 2015
This year on December 11th we are running a XMAS special for all our children: babies, toddlers and preschoolers. We are planning lots of fun activities including Xmas arts and crafts, snow lucky dip, games, songs, dance and magic with all mighty Bertie Slippers.
All children will have a great experience.
Get in to the Festive spirit by booking your place now - Everyone is welcome. 
Please come and join our regular mums and babies and toddlers stay and play session every Thursday/ Friday from 10-11 am. 
---